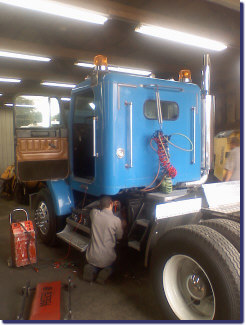 Truck Parts Now was started in 1992 as Holley Sales and incorporated in 2001 by owner Bill Holley. A graduate of Lincoln Technical Institute of Indianapolis, Indiana, he was employed for the next sixteen years by well-known companies in the truck and construction industries.
In 1992, he launched out on his own and leased a small, one-bay shop. His heavy-duty truck sales and repair business grew so fast, that he was quickly able to purchase a seven-bay shop. As the business has continued to grow over the last seventeen years, he has nine other employees and now owns and operates welding and painting facilities.
Truck Parts Now has also developed a reputation for having the unique capability of locating hard-to-find parts for our customers, especially Mack and Ford parts.
Bill Holley has built his company on the philosophy of providing the highest quality parts and services for the customer and the belief that there is no job too large or too small for his technicians to handle.