Truck Parts Now is a full service, heavy duty truck repair shop with its owner having over 30 years of experience repairing trucks and equipment from the truck and construction industries.
We specialize in purchasing and selling of trucks and construction equipment and in customizing and up-fitting trucks to customer specifications.
Contact Truck Parts Now today…. and let us help you save money with your parts order or give you a quote for your next truck or equipment purchase and your next truck customization job!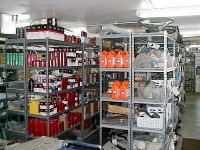 Our Parts Department also has access to Ford & Sterling parts especially obsolete or hard to obtain parts that Ford Dealerships no longer carry in stock. We have an excellent source for after-market Mack parts.
We also are a Distributor for over 49 well-known companies who offer a wide variety of quality truck products in addition to OEM and after-market products. Because of our partnerships with these suppliers, we are able to provide our customers with Low Cost, High Quality Parts.